Doug and Megan, Concord, NH
"Darlene is a true professional who is dedicated, organized, proactive, responsive, personable, and continually goes above and beyond the call of duty to service her customers. The market for buyers has been a difficult one and we couldn't have purchased with out Darlene's help. She is a true pleasure to work with and we would recommend her to anyone interested in buying or selling a home. We feel very fortunate to have met Darlene and think of her always with a smile!"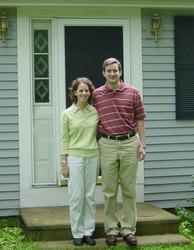 ---
Craig and Abby - Concord, NH
"Two words come to mind when we think about our experience with Darlene Lynch - PROFESSIONAL and RESPONSIVE. Darlene was there for us throughout the home buying process - making sure that everything clicked - no surprises...no glitches. She was a real pleasure to work with."


---
Lorena - Goffstown, NH
"I know that you made it easy for me as a first time buyer just for being there, answering my questions promptly. You truly did the best for me. You know your job and certainly get in touch with people as needed. I would recommend you to anyone that is thinking of buying a property."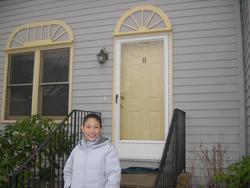 ---
Paula - Penacook, NH
"I can't say enough about how Darlene went above and beyond the normal expectations as she assisted me in purchasing my new home. I was lucky to find a house which met my needs after looking at many properties with Darlene. She never made me feel like I was "too picky" when trying to find the perfect home. She was there to help me through the entire process, from making an offer through the closing. Whenever I had questions or concerns she was always available by phone to lend her expertise. If she didn't know the answer she was prompt to research and present options to me".
Her professional manner and wonderful people skills were an asset to making a stressful process tolerable. I highly recommend Darlene to anyone who is looking to purchase property.